Request for Info
LATEST
| | | | | | |
| --- | --- | --- | --- | --- | --- |
| WTI | Brent | Shengli | Dubai | Dtd Brent | OPEC |
About Us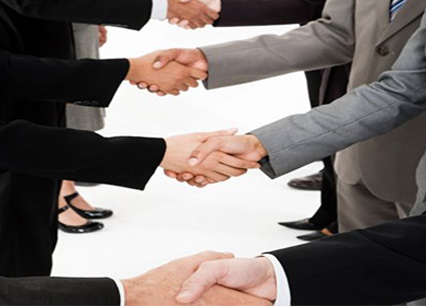 JLC with headquarters located in Beijing, and branch offices in Shanghai, Shandong, Guangzhou and Singapore, is a leading provider of market intelligence and pricing solutions for energy and commodities in China. We serve over 1.38 million clients for more than 16 years and our vast experience with domestic and international clients range from emerging businesses to Fortune 500 companies and leading financial institutions. We are specialized in providing the transparent, high-value, authoritative market intelligence and professional analysis through reports, news, database, research and consulting.
Our expertise covers oil, natural gas, chemical, plastics, rubber, fertilizer, coating materials, iron & steel, non-ferrous metals, coal, agricultural industry. We have more than 1,500 employees and over 600 of them are knowledgeable analysts, editors and thought-provoking market experts who provides reliable global and domestic market information together with over 80 JLC annual industry trainings, forums and conferences every year.
Our services include:
Information service

JLC has become the benchmark of price assessment and opinion leader in the industry. Based on professional database, we work out authoritative, accurate and real-time prices, market conditions, analysis and forecasts, as well as trading strategies for participants in bulk commodity market. Customers are provided with reference from a professional perspective to grasp business opportunities better, make scientific decisions, and avoid risks.

The information service includes online information, trading strategies, big data service, information cluster, mobile internet, research reports as well as advertisement. JLC online information includes price assessment, JLC index and market commentary. Trading strategies mainly coverinstant strategies, daily strategies, weekly strategies and analysts' online service. Big data service incorporates price, index, capacity, output, inventories, import & export, macroeconomic data and tailored data service for companies. Research reports, based on big data of commodity, involve in-depth market analysis and forecast and come out by period or by requirement.JLC also provides Platts real-time information and market data of petroleum and petrochemical via BDMS system to customers as a channel partner with S&P Global Platts in China. Service through mobile internet contains JLC Commodity Mobile APP, WeChat subscriptions like JLC as well as business text message. Advertisement service includes advertisement through web page, WeChat subscription, WeChat, APP, short message, sponsorship, interview and so on.

Research consulting service

JLC research consulting service aims to work out professional, systematic and specialized market research and analysis for customers at home and abroad as reference in making scientific plans and market strategies in rapidly increasing market competition.

On the basis of deep understanding about China bulk commodity market, JLC research team and experts provide integrative solutions to customers in the whole industrial chains by virtue of research experience and resources built in the past decade.

The service covers industry research, tailored report, trading solutions, technology assessment transfer and enterprise credit assessment. Customers include enterprises and organizations in the fields of producing, trading, processing, warehouse logistics, industrial parks, research institutions and industry associations. We also serve for financial institutions like banks, funds and securities.
Conference service

JLC endeavors to host large-scale, well-served and professional industry conferences, through which platform is established for authoritative information exchange, trade negotiation and partnership forming among attendees.

Owning top-class trainers with over ten year experience in the industry, JLC has started over ten kinds of training courses, covering industry analysis and prediction, trade operation, key account marketing, business management, risk management, purchasing management and supply chain management.

Based on key points, quality and practice, together with discussion, simulated training and case teaching, JLC makes trainees master professional skill systematically and become leading in the field.

B2BTrading Platform

Centering on core enterprises,JLC restructures bulk commodity industrial chain through building a safe, efficient andstableB2Btrading platform. The B2B trading platform covers companies' exclusive trading platform, logistic & warehouse and online finance, in a bid to provide industrial companies with one-stop solutions for online commodity trading and supply chain management.

JLCB2B trading platform will help sellers increase sales volume and reduce sales cost, find better supply of goods and cut purchase cost for buyers. Meanwhile, the B2B trading platform will guarantee security of capital, improve transaction efficiency and establish a stable supply chain model.
Contact Us:
JLC Network Technology Co., Ltd
Add: 3rd Floor, Tower C, Qifa Building, Shenggu Middle Rd, Chaoyang District, Beijing, China
Post Code: 100029
BeiJing Tel: +86-10-84428984
Singapore Tel: +65 6678 6757
FAX: +86-10-84428886
E-mail: service@jlcint.com